Gaming News
Tools Up! Adds More Garden-Themed DLC, Base Game Currently 80% Off On Switch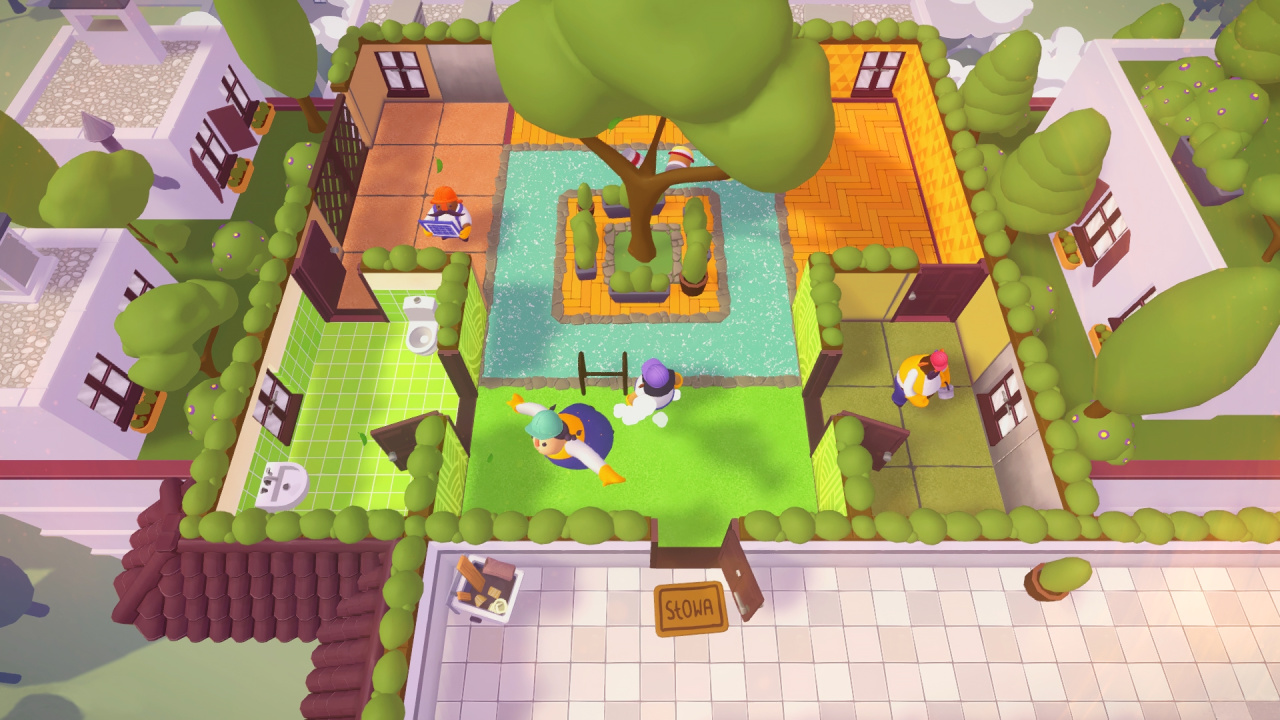 It's a pretty good time for fans of local co-op multiplayer experiences, with the Switch having a whole bunch of them on offer. One of them is Tools Up!, which we originally quite liked in our mini review in late 2019, and it's had updates and DLC since that time.
It's a game all about working in a presumably chaotic team on various home renovation tasks, and it's halfway through a Garden Party Season Pass; the trailer you see above is promoting the just-released second part, 'Tunnel Vision'. It introduces a mole and various other new bits and bobs to shake up the formula.
Of more interest, if you're looking for a new co-op game to try out at an affordable price, is that the base game is currently 80% off on the eShop – that makes it $3.99USD / €3,99 / £3.59, which is a pretty decent deal. The season pass content is 20% off, too, if you try the base game and decide you want more.
The third and final part of the season pass content, 'Home Sweet Home', is due to release on 25th August.
Are you tempted to tool up in this one?