Gaming News
Summer Game Fest: Dates, Conference Times, How To Watch, Everything You Need To Know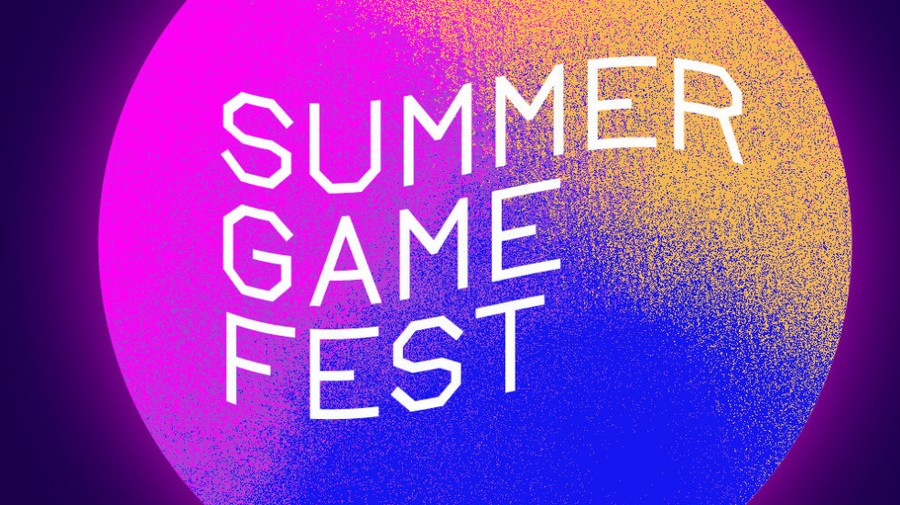 Summer Game Fest has established itself as a host platform, of sorts, for gaming reveals and events that can stretch over the Summer months. This year, however, Geoff Keighley will host a 'kickoff' event that'll be full of world premieres and announcements, giving gamers a central event in addition to the many smaller shows. It's also right before E3, in a delicious bit of PR warfare.
As with last year, however, there'll be a lot going on in the coming weeks and months, so we'll keep this guide updated with all the details you need.
What is Summer Game Fest?
Summer Game Fest made its debut in 2020, very much filling a void of cancelled in-person events like E3, PAX and so on. Its various videos and live streams stretched over 4 months, albeit some of the reveals and events were much smaller than others.
Though Summer Game Fest hosted various scoops in 2020, its major Kickoff Live event this year is a response to those that want a conventional major show to include reveals, exclusives and so on. This year, so far, seems more focused on a smaller number of major events as opposed to smaller, fragmented reveals throughout Summer 2020.
When is Summer Game Fest 2021?
Summer Game Fest kicks off with its showcase event on 10th June; unlike other virtual events / expos it won't then end a few days later. It'll serve as a hub for reveals and gaming events throughout the Summer.
Who's taking part in Summer Game Fest 2021?
A host of game publishers have committed to Summer Game Fest with a variety of events. We'll update the list below as more are announced, but the current list of publishers taking part is already substantial. That said, Nintendo is not currently slated to participate in any way.
Game Publishers Attending E3 2021
Here is the list of all confirmed publishers taking part in Summer Game Fest 2021:
2K
Activision
Amazon Games
Annapurna Interactive
Bandai Namco Entertainment
Battlestate Games
Blizzard Entertainment
Capcom
Devolver Digital
Dotemu
Electronic Arts
Epic Games
Finji
Frontier
Gearbox Publishing
Hi-Rez Studios
Inner Sloth
Koch Media
Mediatonic
MiHoYo
PlayStation
Psyonix
Raw Fury
Riot Games
Saber Interactive
Sega
Steam
Square Enix
Tribeca Festival
Tencent Games
Warner Bros
Ubisoft
Wizards of the Coast
Xbox
When is Summer Game Fest: Kickoff Live?
The main event, expected to be full of reveals, is on Thursday 10th June 2021. The time you need is 11am Pacific / 2pm Eastern / 7pm UK / 8pm CEST.
Where can I watch Summer Game Fest: Kickoff Live?
As you'd expect you can watch the event on your live streaming platform of choice, on Twitch and YouTube.
We plan to host the stream along with a live blog / live chat here on Nintendo Life as well – here's hoping for some juicy Nintendo Switch reveals!
Summer Game Fest Conference Times
Moving beyond the Kick-Off showcase, Summer Game Fest is slightly cheeky in that it even lists conferences that are technically part of E3. In any case, these are all of the live events confirmed so far.
Koch Prime Time – 11th June at 12pm Pacific / 3pm Eastern / 8pm UK / 9pm CEST
Ubisoft Forward – 12th June at 12pm Pacific / 3pm Eastern / 8pm UK / 9pm CEST
Xbox + Bethesda Games Showcase – 13th June at 10am Pacific / 1pm Eastern / 6pm UK / 7pm CEST
Steam Next Fest – 16th June at 10am Pacific / 1pm Eastern / 6pm UK / 7pm CEST (runs until 22nd June with demos etc on Steam)
Sonic Symphony Orchestra – 23rd June at 12pm Pacific / 3pm Eastern / 8pm UK / 9pm CEST
EA Play Live – 22nd July (times TBC)
We'll update this guide with more information about conference times as they're is released.
How to watch Summer Game Fest
Each publisher will likely host their events on their individual social media / streaming platforms, while the general Summer Game Fest channels will also be a good option on Twitch and YouTube.
Here on Nintendo Life we'll host live streams and blogs of events we think have a high chance of Switch content, or are simply of interest. At present this will include the Kickoff Live showcase, Koch Prime Time, Ubisoft Forward, Sonic Symphony Orchestra and EA Play Live.
Do I have to pay for Summer Game Fest?
Nope, all of the events are free!
---
Let us know below if you've got any other questions and we'll endeavour to update this guide with answers. Otherwise, let us know if you're excited for Summer Game Fest below.